Cloud Portal is an Alleantia web application to manage Alleantia tools.
Cloud Portal is an Alleantia web application where the customers can use to buy Licenses Activation Codes and Services. You can also Download the Excel template to be used for the creation of the mapping file of a Modbus, Siemens S7 or EthernetIp devices.
To use License Manager functions is necessary to create an account throw the registration page.
The homepage of Cloud Portal is shown in the picture below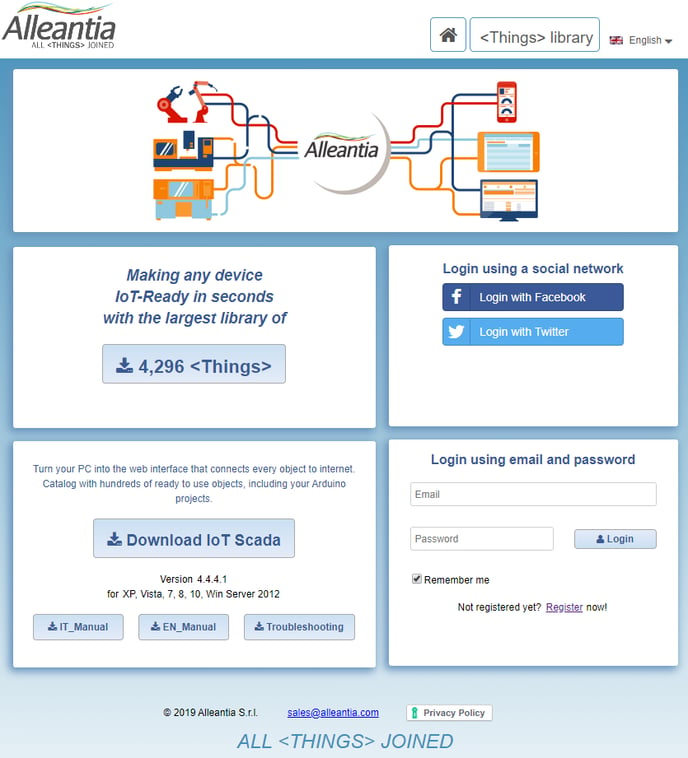 On this page you can download demo version of IOT SCADA, manuals, or view the product catalog (clicking on <Things> Library button). After logging in, you can access to all features of Cloud Portal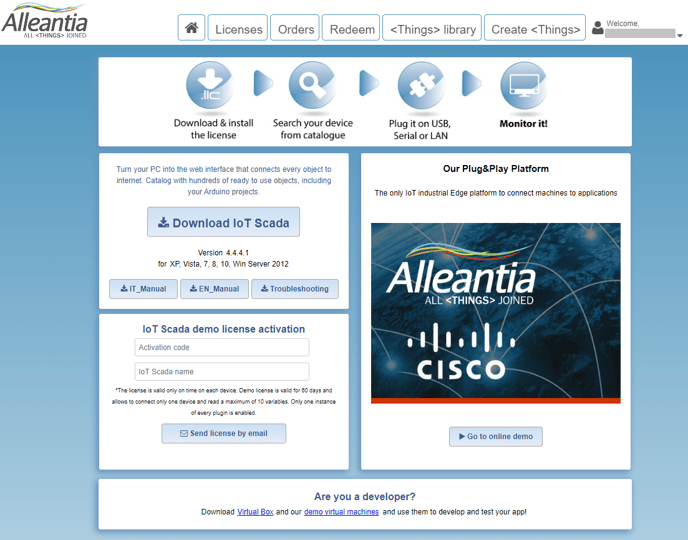 License Manager managing
If you have credentials you visualize the follow options

To access the buying page it is possible clicking on the button called Licenses in the upper bar.
In this page it is possible to buy new Licenses, Activation Codes and Services

To visualize the orders done you can click on Orders button, to redeem an activation code click on Redeem button.
Every company has a credit that can be used to buy in our store. The amount of the credit is assigned according to Alleantia S.r.l. and is restored every month.
Catalogue Managing
If you have credentials you can add/modify our catalogue clicking on Create <Things>