Any Alleantia customer can access the 'public' Library of Things with new drivers and products. But you may want to create your own private machine drivers and share only within your organization. You can do it with the Private Library of Things.
How to do this? Simple! First of all you need to login or register on the Alleantia cloud portal.
If you are a new user your role will be "USER" who is only allowed to view "public" products and download "public" drivers and manuals.
If instead, you have the role "EDITOR" (which will be assigned to you by Alleantia after registration and after your explicit request) you have the possibility to "create your products", "add drivers and manuals" and "modify features and delete products", let's see how.
Create your products
To create your product you have several possibilities, you can do it from the right menu by clicking on "Create <Things>"

and then click on "Add in <Things> Library" button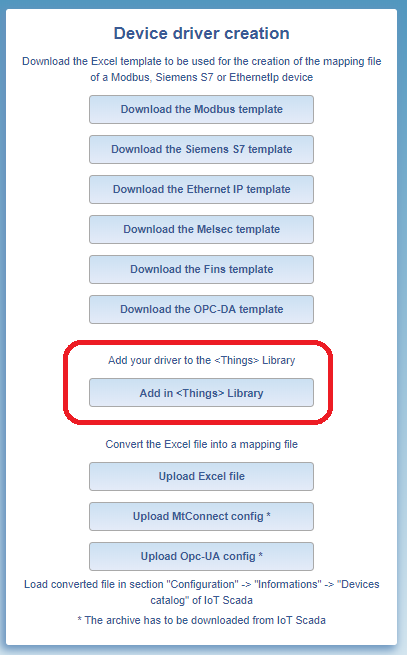 or from the product search page, by clicking on the + button at the bottom left, as shown below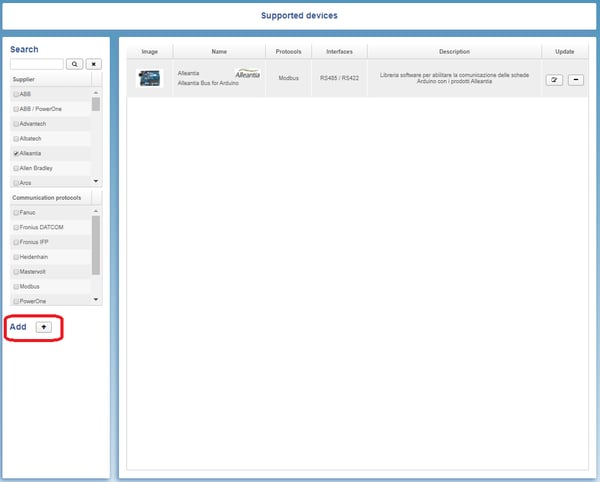 At this point you can add all the details relating to the product you want to insert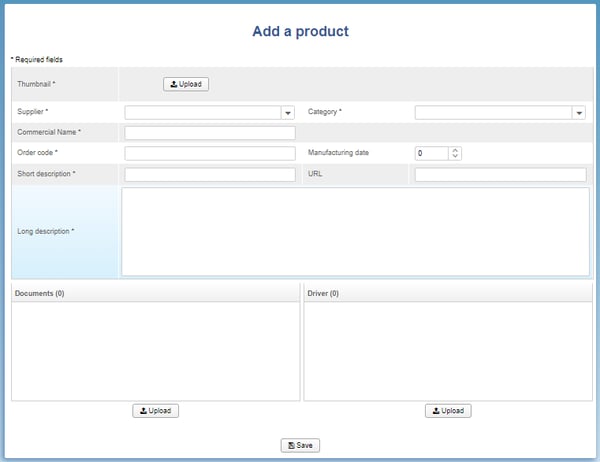 By clicking on the "Save" button the product, drivers and documents will be registered permanently and will be connected to the company with which you registered.
Attention: The visibility of the products is always "public".
Add drivers and manuals
To add drivers or manuals just click on "upload" button below relative section at the bottom of "add product" page

When you upload your documents or driver you can choose if the visibility is "public" or "private" by clicking the relative checkbox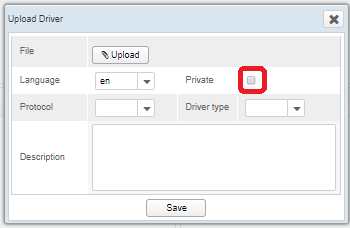 You can choose only the visibility of drivers or documents linked to product.
If you choose "private" visibility the user can see only description and can't download the file, only users with your same company can download the file.
Modify features and delete products
Every user with role "EDITOR" can modify/delete only products/driver or documents of own company. Let's see how.
From list of all products, if you are owner of some products, you can see the "update" column, as shown in picture below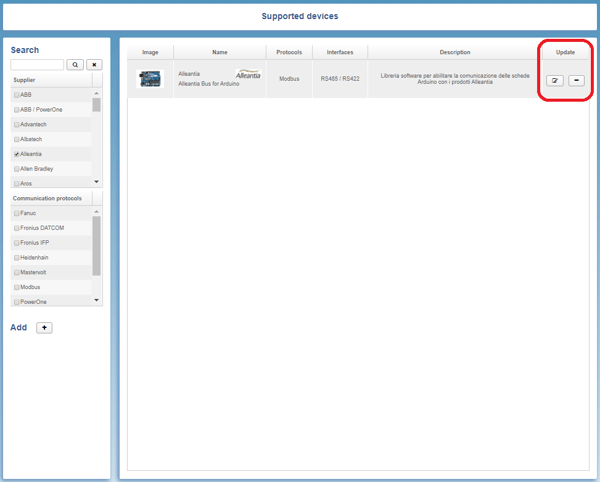 There are two buttons ("modify"

and "delete"

) to every row, clicking on "modify" button you can see and modify the product information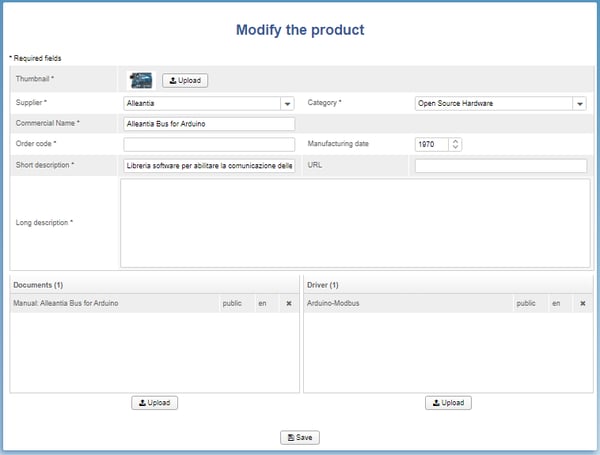 So, clicking on "delete"

button, the system informs you that the product will be permanently canceled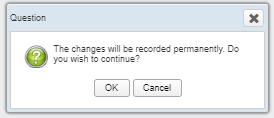 If you click "OK" you can delete your product permanently.
Click here if you want to create your driver
---
If you need support don't hesistate to contact us