Get Stratus ztC Edge hardware
Stratus ztC Edge is a reliable, secure, and maintenance-free platform that protects and helps automate applications.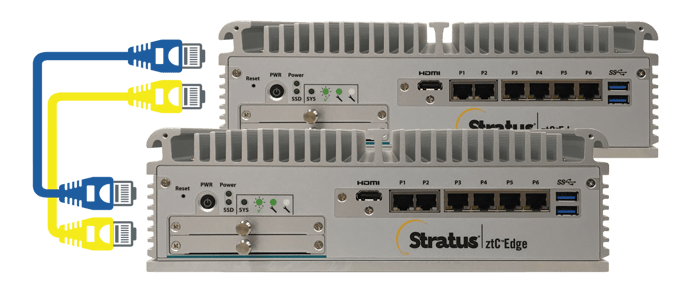 Companies undergoing digital transformation are finding it difficult to upgrade computing infrastructure at the edge of their corporate networks.
Why? Harsh environmental conditions, and
the lack of skilled resources, make deploying, managing, and maintaining computers at remote plants or branch offices especially challenging.
Zero touch computing for your critical edge applications, would you like to found ou more?
Get Stratus ztC Edge data sheet.
Watch the video tutorial below for setting up and testing Stratus ztC Edge and Alleantia.