Go to CloudPortal, login and click on the License button. If you are not registered you can proceed by accessing the registration page.
To generate the license file a software's Machine ID is required. You can find Machine ID on the specific section in the Software IoT SCADA.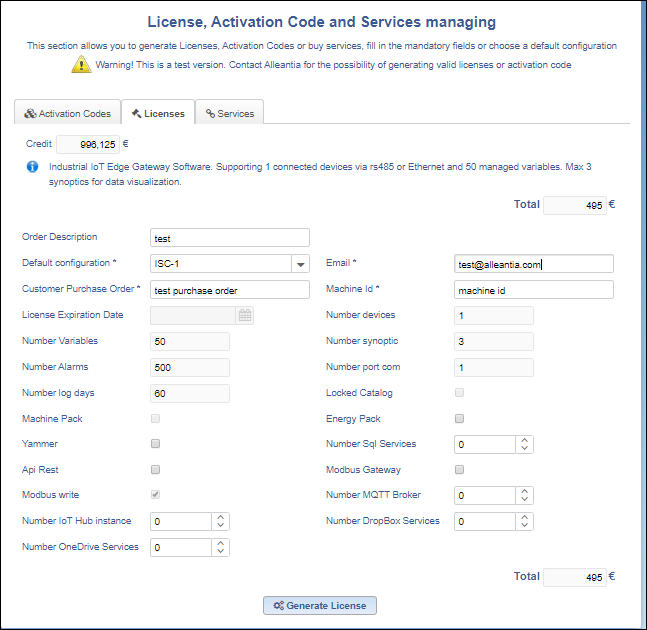 As usually a confirm before purchase is necessary to prevent possible mistakes.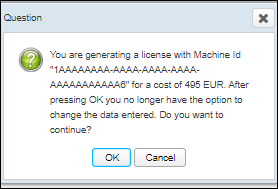 If you confirm a message box of success appears.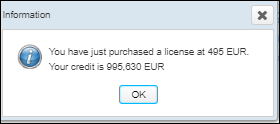 At the end of the operation the browser download automatically the file with the License. The .zip file contains a License and a description of what you buyed.
After the order is complete, the interface to generate another License is disabled. However in the bottom of the page are visible and enable other two buttons called Download and My Orders . Pressing on the button Download you can download again the .zip file. Clicking on the button My orders you load the page containing the orders previously made (My Orders page).