Dropbox functionalities and links provided on the Alleantia ISC allow to take advantage of the cloud services.
Connecting the machine to Dropbox
enables the following functionalities:
Remote Part Program transfer directly to the machine CNC;
Daily automatic backup of machine data recorded by Alleantia
Step 1
Create a business account on Dropbox. Go to https://www.dropbox.com/
Step 2
Download the Dropbox application on your PC for an easier management that does not require a browser.
Step 3
Run Dropbox (from the shortcut created on your desktop or directly from 'Programs'), you will open the Dropbox space screen on which you can save the desired files.
Step 4
Open a new webpage and log in to Alleantia ISC. On the Configuration screen after entering your username and password, click on the Dropbox Account button provided in the Cloud Services section.
Step 5
Click on the Connection button. A new screen opens on which the Request Code button must be clicked.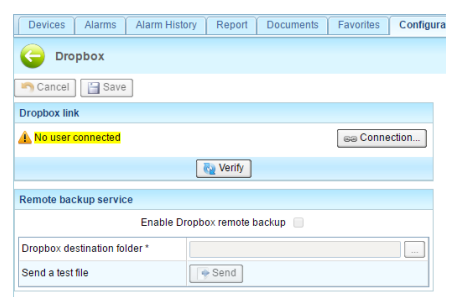 Step 6
A page will open where you will have to enter the credentials of the Dropbox account previously created.
On the subsequent screen, click Allow to allow the IOT SCADA SERVER access to your Dropbox folder.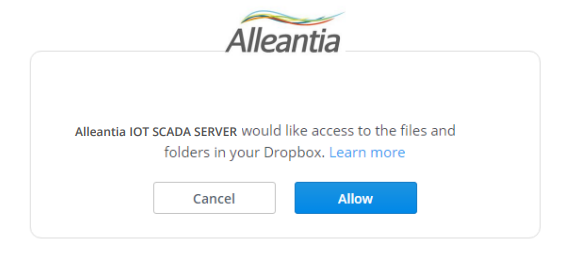 Step 7
Copy the code that appears and close the window (simply select it with the mouse and press Ctrl+C).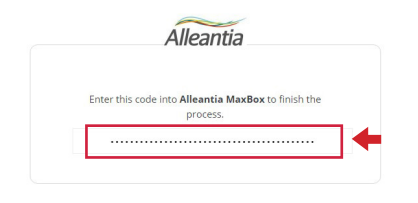 Step 8
Enter the copied code in the Alleantia screen in the appropriate field.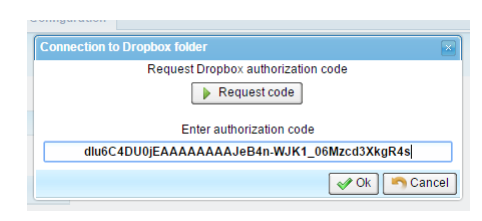 Step 9
Press Ok to end the procedure. If successful, the account appears correctly connected.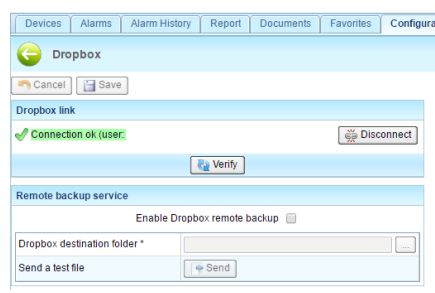 If you want to enable the sending of backups to Dropbox press Enable Dropbox remote backup and choose a destination folder for the files by clicking on the button "...". To test the backup feature, send a test file to the specified folder by pressing the Send button. When finished, press the Save button to save the configuration.

---
If you need support don't hesistate to contact us