Go to CloudPortal, login and click on the My Orders button. If you are not registered you can proceed by accessing the registration page.
To access to My Orders page you can click on the button called My Orders in the same upper bar described before.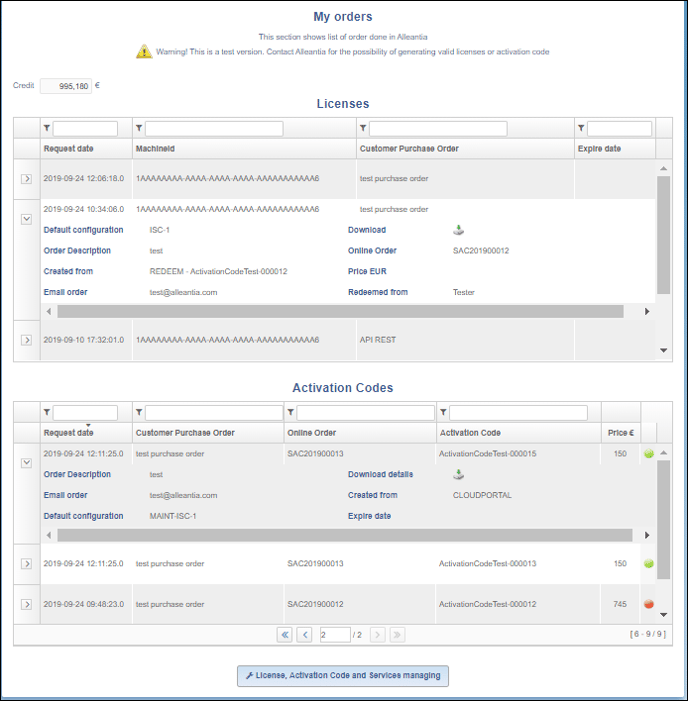 The page is divided in two sections:
Licenses, contains a grid where are shown all the licenses bought by the user (How to buy License). The information contained in each row are Request date, MachineId, Customer Purchase Order and Expire Date. It is possibile to click the arrow at left of every row to expand the object and see more information.

Activation Codes, contains all Activation Codes (for license and for services) bought by the user. As in the first section the information is contained in a grid and every object is "extensible" clicking on the corrispective arrow. In the last coloumn of the grid is specified if the activation is usable (green ball) or if it is redeemed (red ball).